School No 3 was the largest in Pripyat. Here it is in the photo before the accident
And this is how the school No 3 in Pripyat looks like in 2017. It's hard to believe this is the same place from the photo above. The school building is barely visible through the trees.
Let's go into the school
The school canteen is now a graveyard of gas masks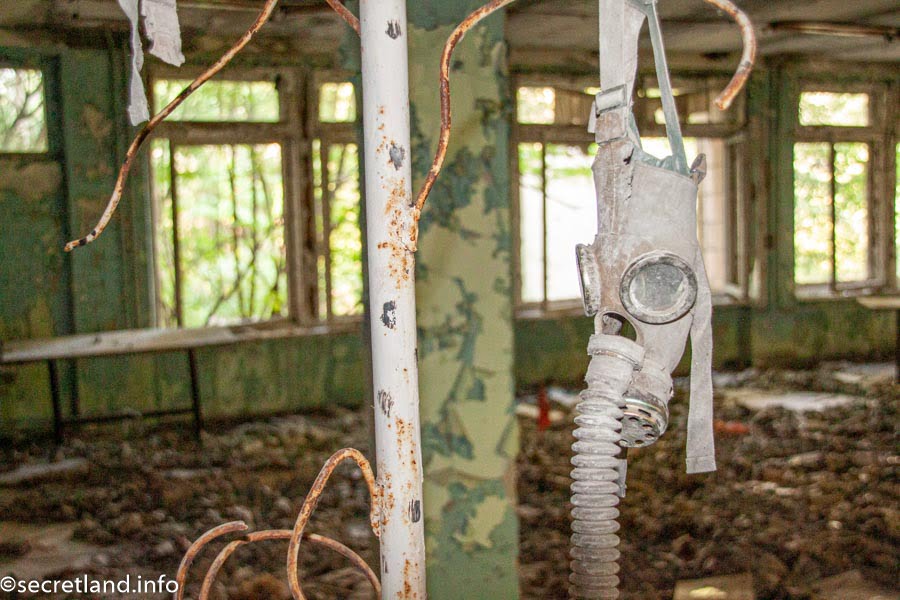 Lots of of textbooks, notebooks, newspapers and gas masks are scattered everywhere.
Soviet Russian language textbook for the second grade
Writing practice notebook for beginners and some books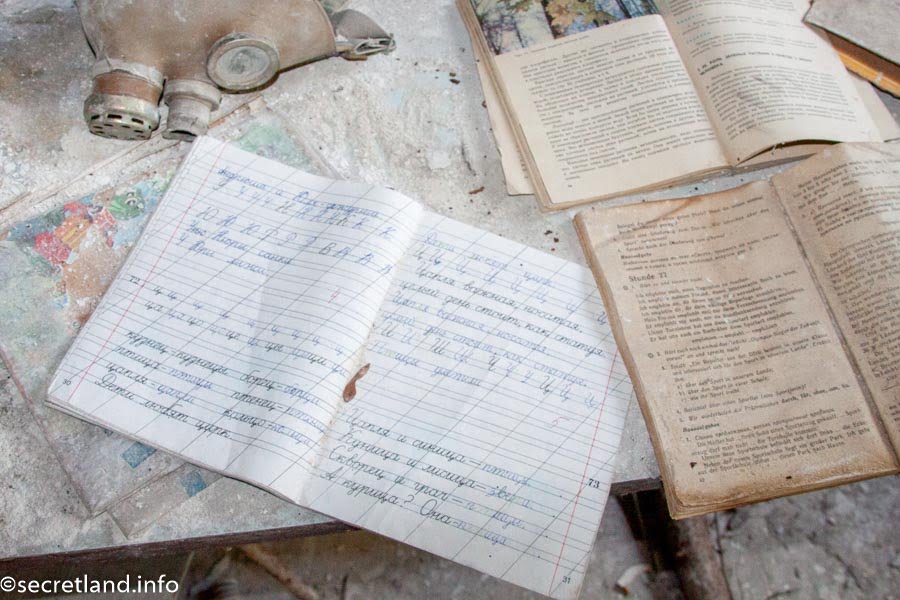 Abandoned school corridors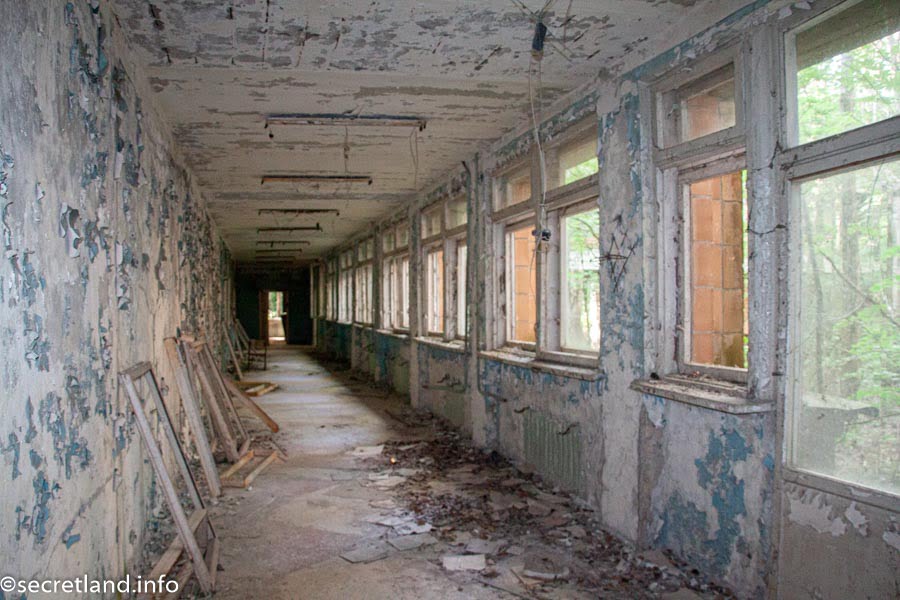 Everything is covered in dust
Thematic stand about Soviet competitions of frugality
Russian language notebook by Andrey Kovalchuk
Forever abandoned school classroom in Pripyat
Thematic stand "Human and Nature" about the importance of water for humanity
An amazing artifact – a jar of mushrooms from 1984. We didn't salt mushrooms at school.
April 26 1986 was Saturday. The children were sent home early. Probably leaving, pupils put the chairs on the tables, as usually. And never returned to that class again.
Old newspapers. The school has huge amount of old Soviet newspapers, you can see the newspaper «Moloda gvardia» (Young Guard) in the photo belong.
It is forbidden to take out books and notebooks from the school as souvenirs, they are taken away at the checkpoint and the perpetrators must pay a large fine.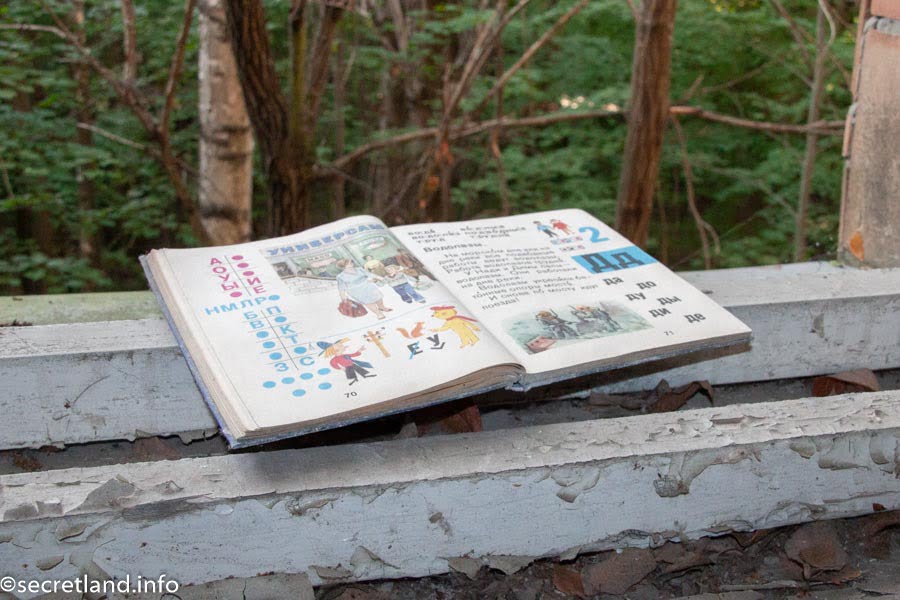 The guide shows how this street looked before the Chernobyl accident
Now this street looks like this
And the last object seen in Pripyat is the pool. The pool functioned until 1998. Station workers came here to swim.
The clock in the pool shows 1 hour and 23 minutes – the time of the Chernobyl accident.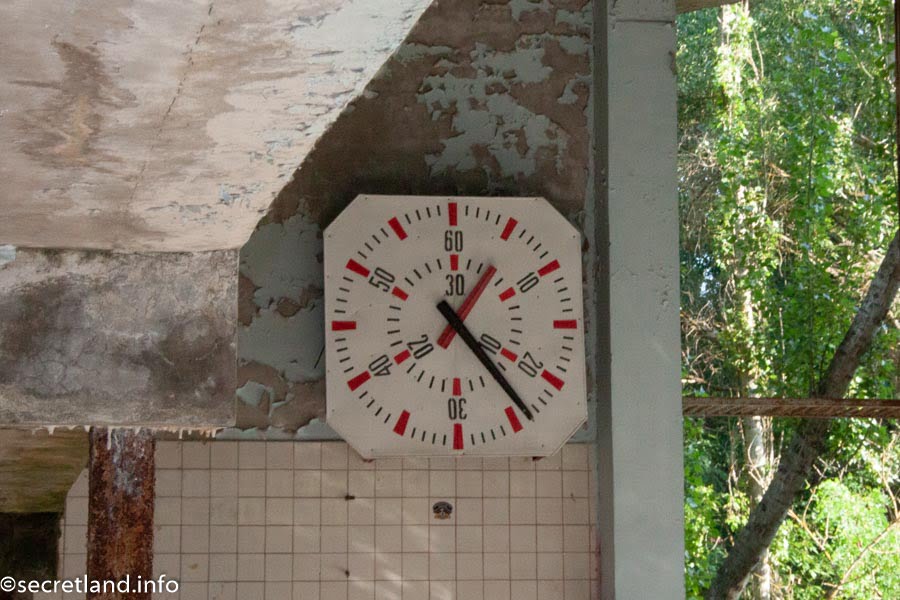 Chornobyl zone