The Chernobyl nuclear power plant named after V.I. Lenin began to be built in the 70s and the first stage was launched in 1970. At the same time, the city of Pripyat began to be built to serve the station.
When approaching the station, the first thing we see is the unfinished fifth power unit.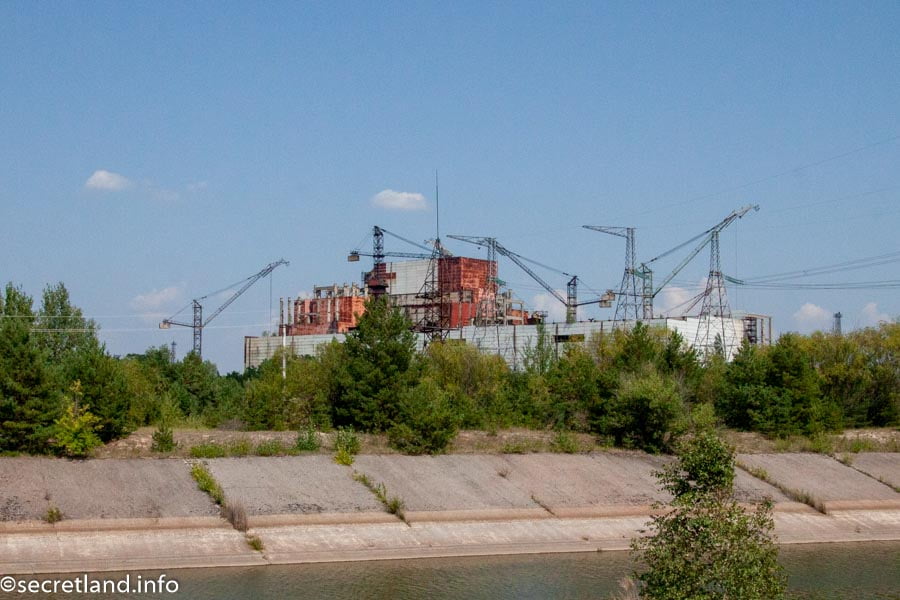 And we also see cooling towers that are needed to cool water.
View of the Chernobyl nuclear power plant. A large metal dome, similar to a hangar, is a new construction of the Ark (Shelter-2), which was pulled down in 2016. In front of the arch, the adjoining building with a chimney is the third power unit of the station. The station was decommissioned in 2000.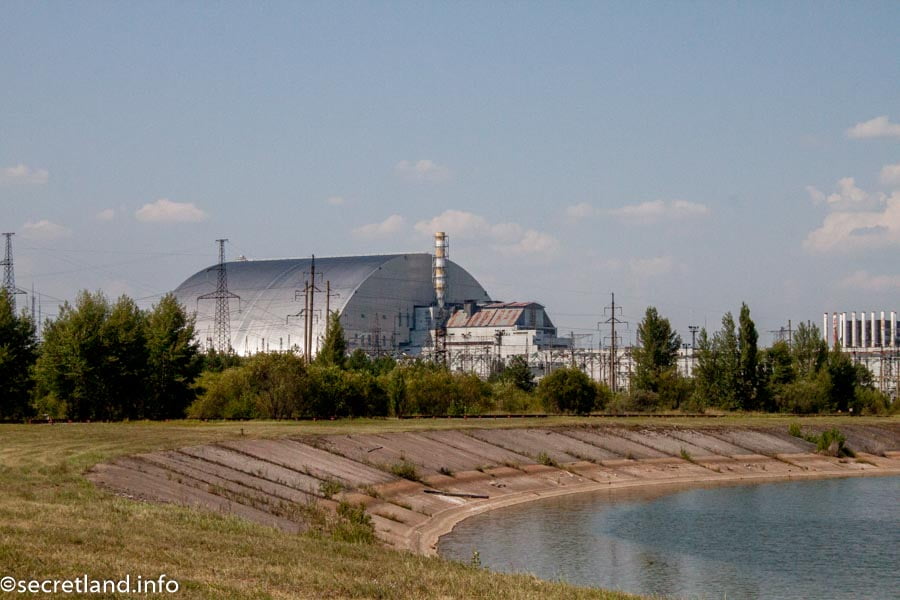 From this bridge tourists and station workers feed local fish. There are a lot of fish here, including large catfish.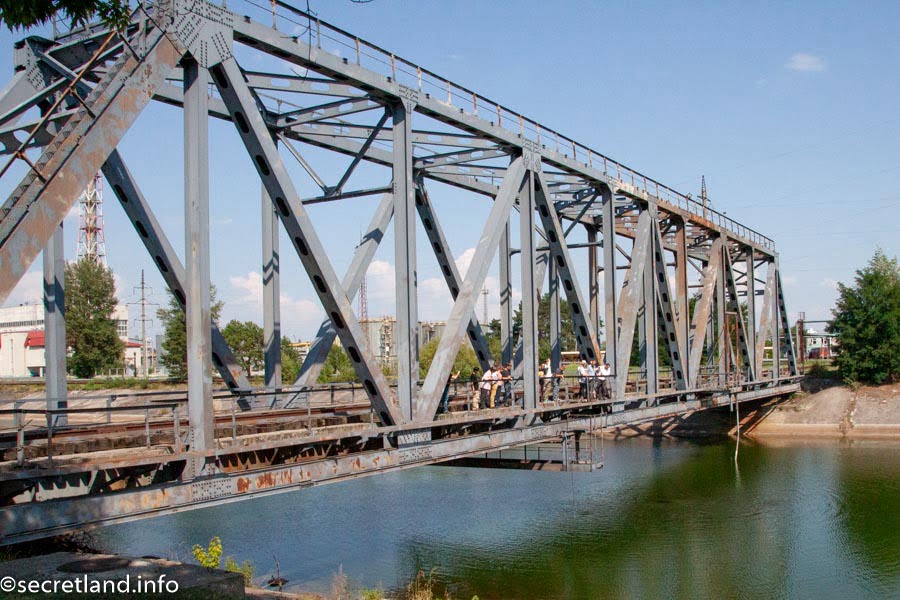 Catfish grow all their lives and they have a chance to live up to a hundred years in these channels, since no one will definitely catch them here.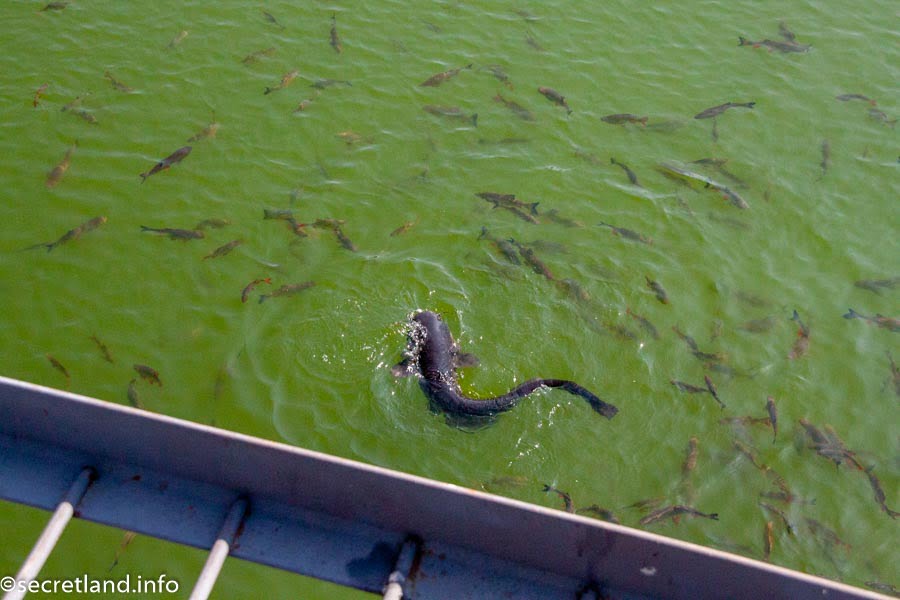 There is a monument next to the station. In the spring of 1986, we would not have been able to stand in this place. Only robots could work here, which were raking radioactive debris. Now tourists can make photos here.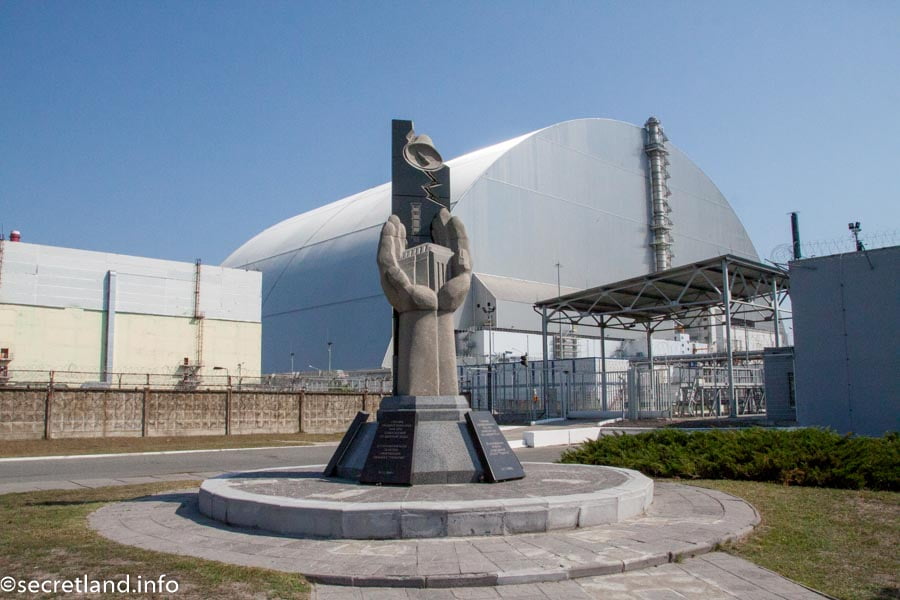 Many people still work at the station, they serve the station, implement the Shelter-2 project. They live in Chernobyl.
Lunch at the Chernobyl canteen
We had lunch in the canteen at the station. Products, of course, are imported. For lunch we had borsch, mashed potatoes and schnitzel, salad and compote.
Everyone who comes from the street must pass through such a frame, during the day we passed through it three times – in the canteen and at two checkpoints. Then you need to wash your hands well with cold water. The frame catches beta particles that can be brought with shoes or on clothes.
Near the canteen such local stray dogs run and beg for bread.
Chornobyl zone