The Dobropark park is located near the village of Motyzhin, Makarovsky district. In spring, tulips and sakuras bloom here, in mid-June the season of lavender and petunias begins, which is replaced by the hydrangea season in August. In summer, a swimming pool is open and you can rent a holiday house.
Opening hours  09.00 – 20.00 (2023)
Website http://dobropark.com
Ticket prices in 2023:

Adult – 200 грн
Children's – 100 грн

Pool:

adult: 300 UAH on weekdays and 500 UAH on weekends
child: 200 UAH on weekdays and 300 UAH on weekends

Carousel and review wheel for 100 UAH
There is a free parking near the entrance.
Dobropark in 2023
The actual map of Dobropark in 2023 looks like this
In 2023, new lavender locations appear, I especially like the Tuscany location. There are several varieties of lavender. The most popular lavender location is near the gazebo, which is marked with the number 23 on the map.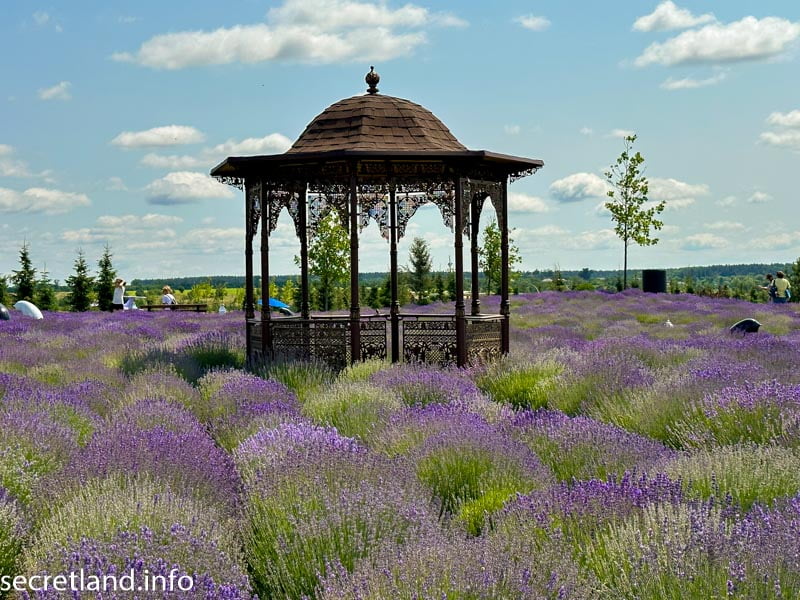 Hearts with petunias and a car in flowers
There used to be a stage here, now there is such a cozy tent from the sun with benches and petunias
I really like this bridge and gazebo on Lake Monet in Dobropark. Lilies are blooming in the lake
In Dobropark, a swimming pool has opened and there is a beach and a bathing lake. The cost of the pool for an adult is UAH 300 on weekdays and UAH 500 on weekends, for children UAH 200 on weekdays and UAH 300 on weekends.
Barbecue area and houses that can be rented
The rosary and a plane
I liked this group of cats looking for something in the lavender.
This location is called Samshitova dolina (Boxwood Valley). In this gazebo and next to it, an Easter video was filmed, where famous artists sang in 12 languages.
On the territory of Dobropark there is a river and several lakes
There is quite a large foot court – here you can find pizza, shawarma, ice cream and various drinks
Two pillars with lions in front of the carousel are all that remains of that large building that was in Dobropark until spring 2022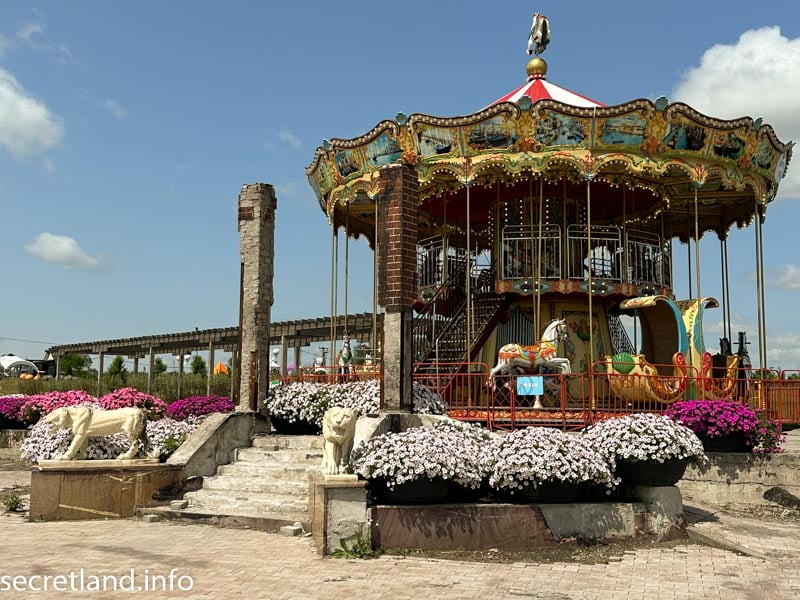 There is a playground for children
Tulips in Dobropark