«Bukovyna» Hotel is located opposite Shevchenko Park at 141 Holovna Street. It is 1.5 km to the pedestrian Kobylyanska Street, 20 minutes on foot. Near the hotel there is a Taistra grocery store and the «Sho Sho Pizza» pizzeria. There is a large parking behind the hotel. In front of the hotel is a small square and the Treetoria restaurant. The windows of the hotel are decorated with vases of flowers. The hotel makes a good impression.
I lived in a single room on the fifth floor with windows to the yard. The room had air conditioning, a mini-bar, and a TV with Ukrainian channels. The bathroom had hygiene products, hair dryer, towels, slippers. The bathroom was very clean. Cleaning was done every day, hygiene products were replenished, and new water was brought.
The mini-bar was filled with various alcohol, paid for separately.
Wi-Fi without a password is everywhere
Breakfast is served from 7:00 a.m. to 10:00 a.m. If you have an early departure, you can ask to prepare a lunch box, which is quite good. Read more about breakfast below.
Photo of a single room in the "Bukovyna" hotel in Chernivtsi.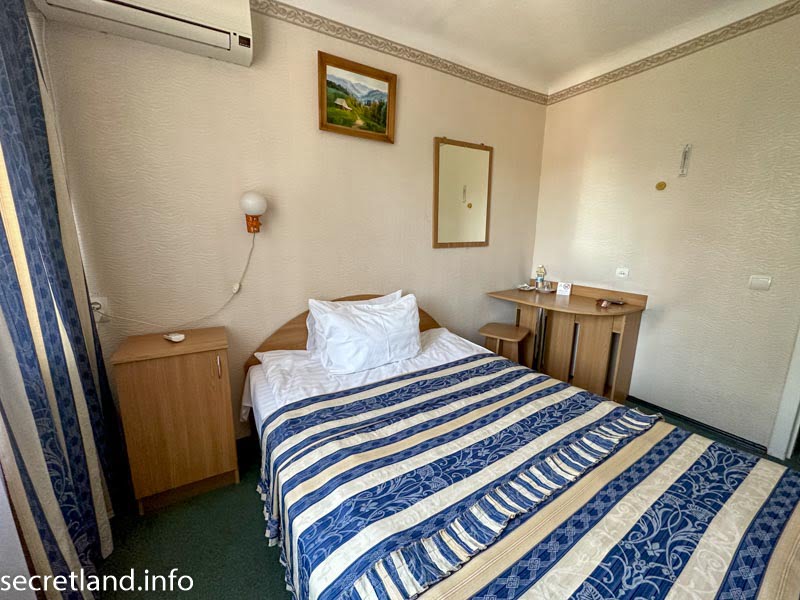 There was no closet, instead of a closet there was just a niche with hangers and accessories for shoes.
Photos of a bathroom in a single room at the Bukovyna hotel in Chernivtsi.
There is such a sofa in front of the exit from the elevator. The hotel has two elevators, but you can also go down the stairs.
Hotel hall.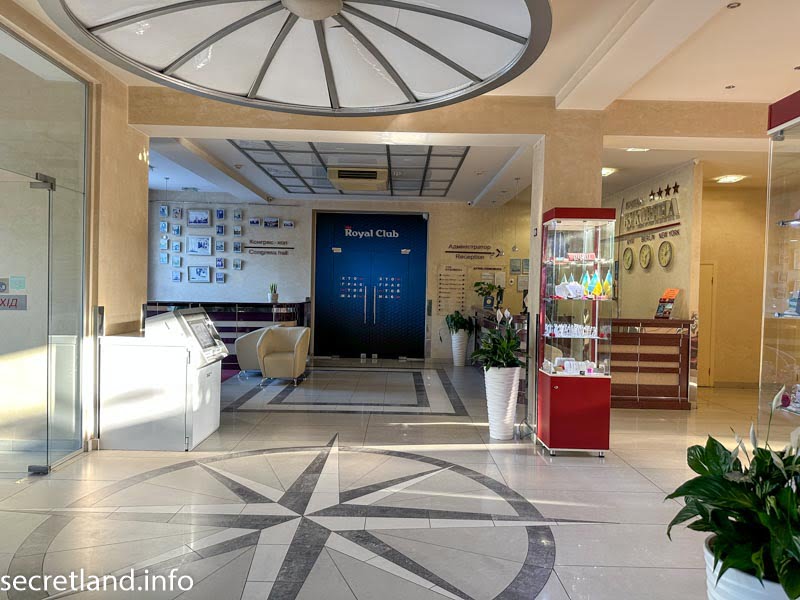 To the right of the stairs is the bar and the door to the restaurant where breakfast is served.
Restaurant hall, tables set for breakfast. Breakfast at the "Bukovyna" hotel is continental European breakfast, there was quite a lot to choose from, both soups and hot dishes, sausages, meatballs, various side dishes, steamed vegetables, stewed and fried fish, cheeses, sliced vegetables, muesli, jams, yogurts, desserts. I liked the meatballs the most. There are different types of coffee from the coffee machine and tea.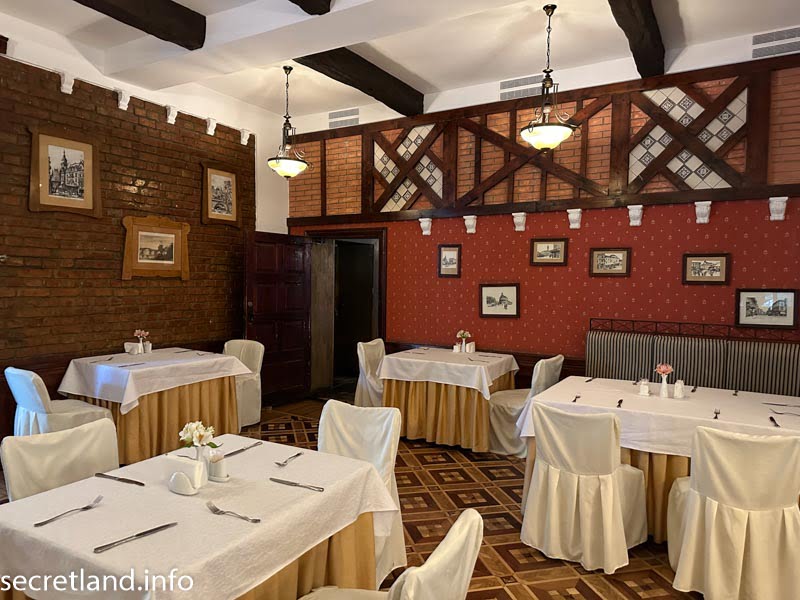 I liked the hotel "Bukovyna": clean, cozy, quiet, good breakfast, big parking, the room has everything you need, good location of the hotel – there are shops and restaurants nearby and not far from the center.
Chernivtsi
Attractions