Restaurant "Vіdenska kav'yarnya" is located on the pedestrian street Olha Kobylianska, 49.
The interior of the restaurant "Videnska Kav'yarnya" is made in the style of a Viennese coffee house of the 19th century. Although the restaurant is called a coffee house, the menu here is a full-fledged restaurant one, and there is also a pastry shop. In the evenings, live music is played on the summer terrace..
The interior of the restaurant "Videnska kav'yarnya"
Hall on the second floor
The ceiling is decorated with paintings and photographs of old views of Chernivtsi, portraits of the Austrian imperial family, such as Franz Joseph and Elizabeth of Bavaria.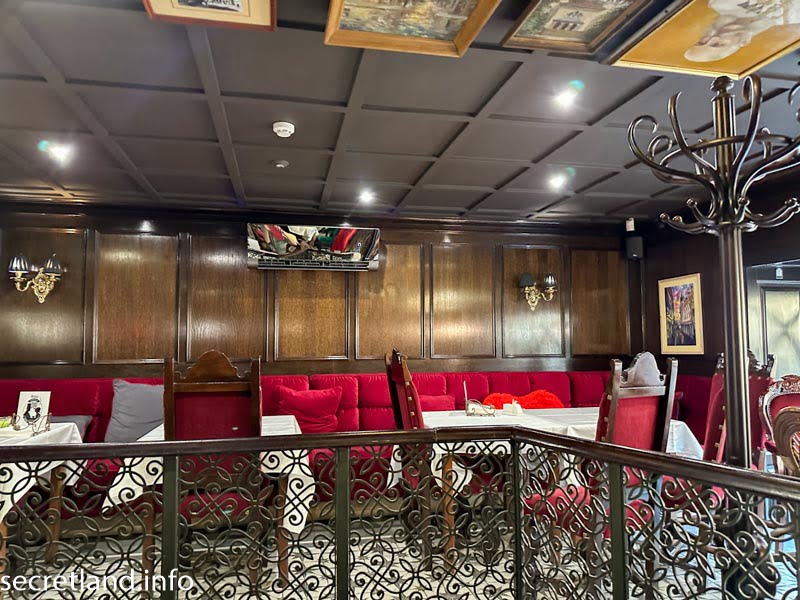 Spiral staircase to the second floor
First floor interior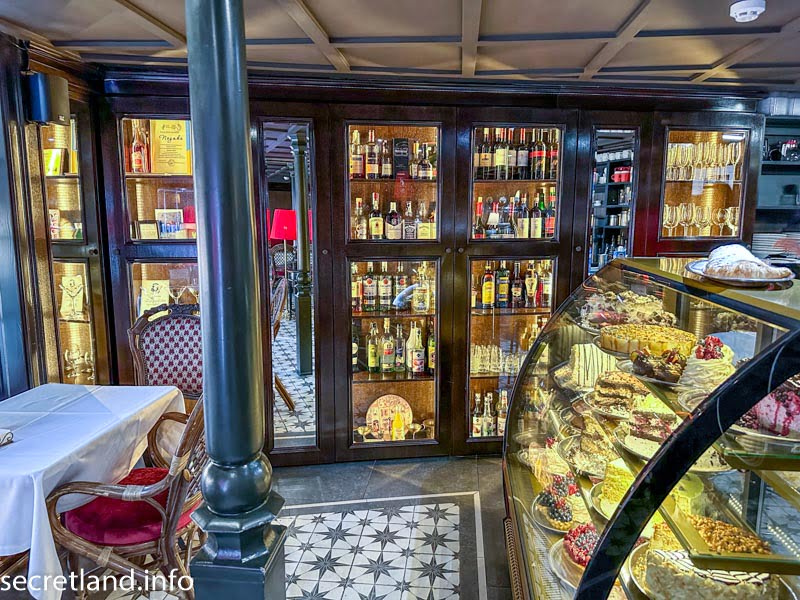 Dishes I ordered: Greek salad and salmon steak. The portion of the salad was just huge, the salad was delicious, I also liked the salmon. For drinks, I ordered Hoegaarden beer. Everything cost about 850 hryvnia. Pretty fast, good service.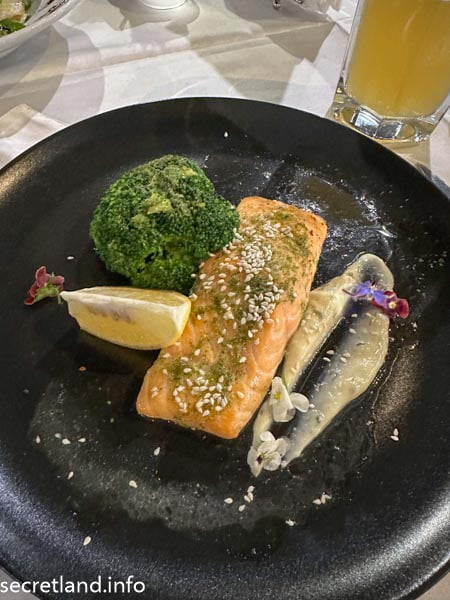 I liked the restaurant: calm, cozy, tasty, nice interior.
Chernivtsi
Attractions