Hotel Atlántico Vigo quite a nice hotel in the central part of the city Vigo, Spain.
There is a Froiz supermarket next to the hotel (across the road behind the church), a large Vialia Vigo shopping center and a bus station are nearby, and there are many cafes and restaurants along the street. There is a Quickgold Vigo money exchange within a 5-minute walk.
Prices and room reservation at Hotel Atlántico Vigo
All hotels and hostels in Vigo
The people at Hotel Atlántico Vigo are helpful and they have a stamp for pilgrims at the reception. The hotel also has a cafeteria.
The hotel has seven floors – an elevator goes to six floors, and you need to walk to the seventh floor. I just lived on the seventh floor.
You can see Hotel Atlántico in the picture below – it is a building with three windows wide in the middle.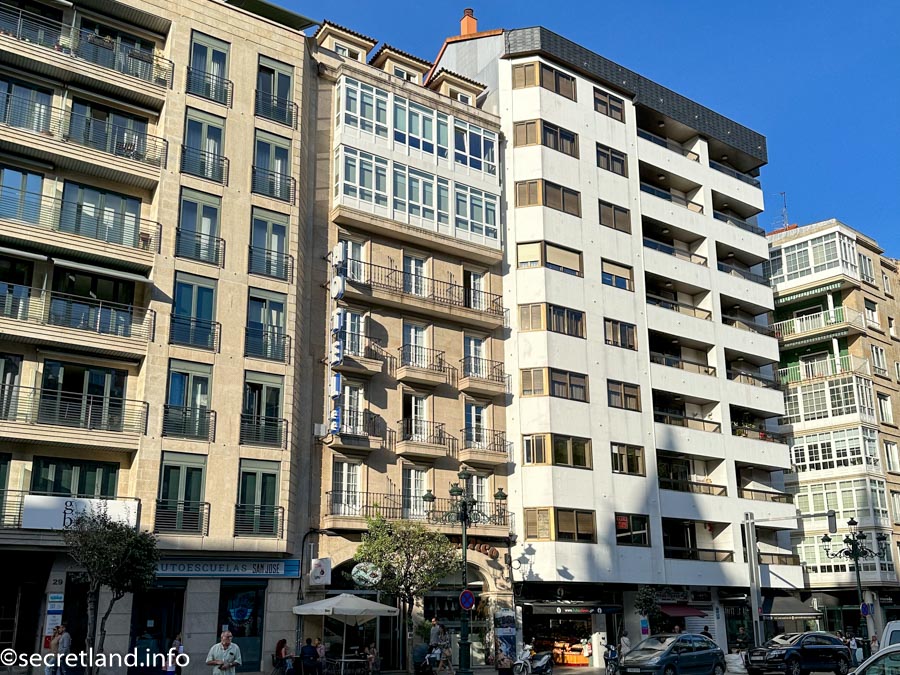 My room had a big bed, a nice TV, a spacious wardrobe, air conditioning, and a table.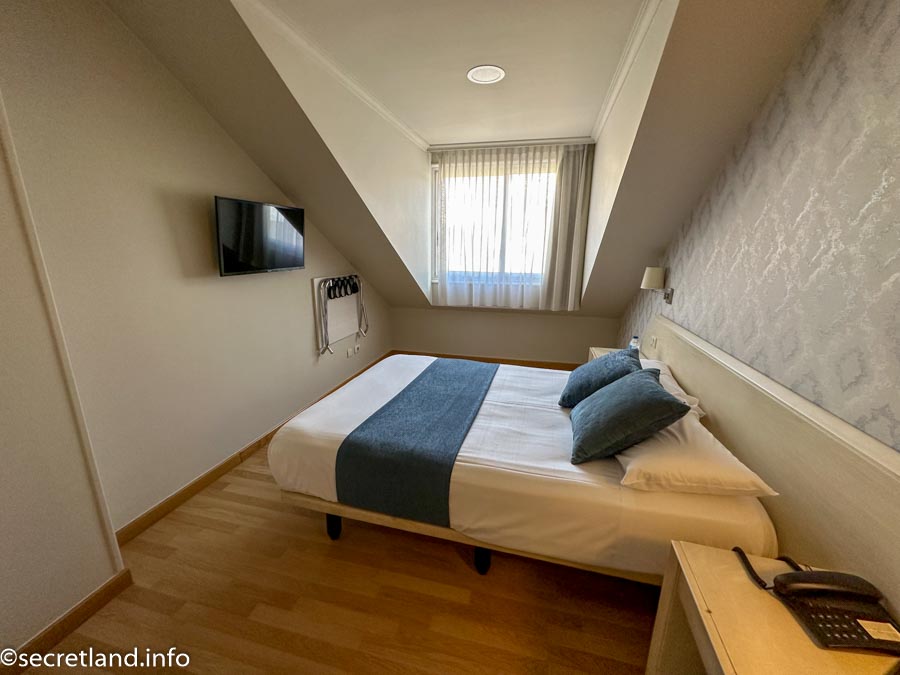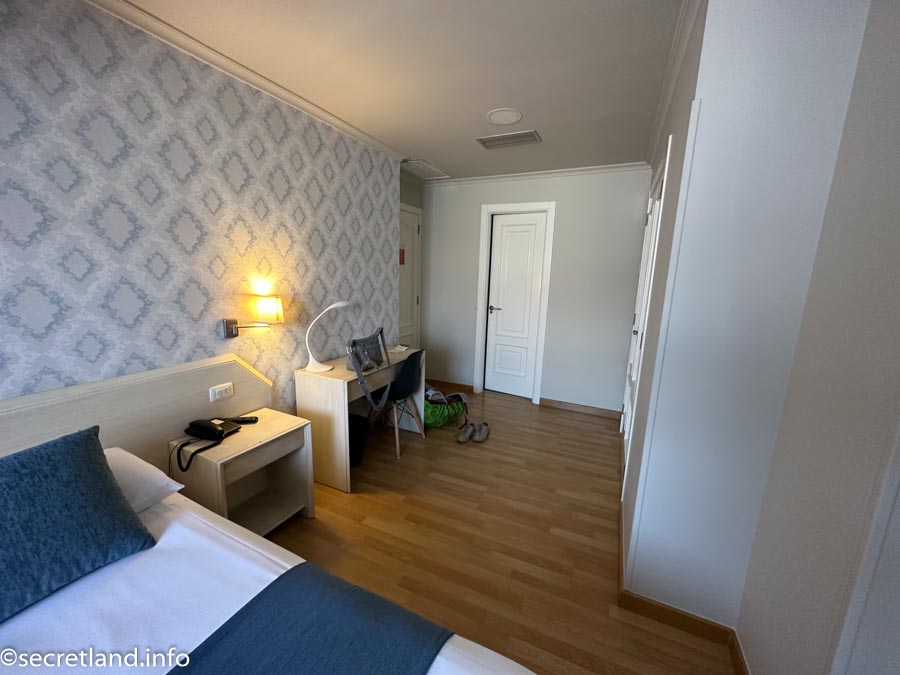 The bathroom had a bathtub, small toiletries, towels, and a hairdryer.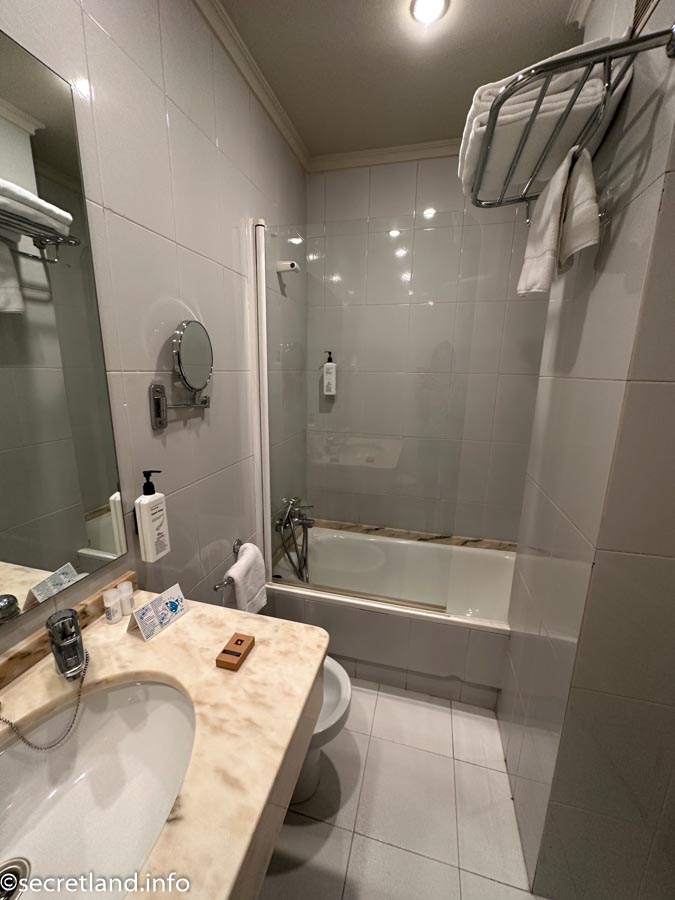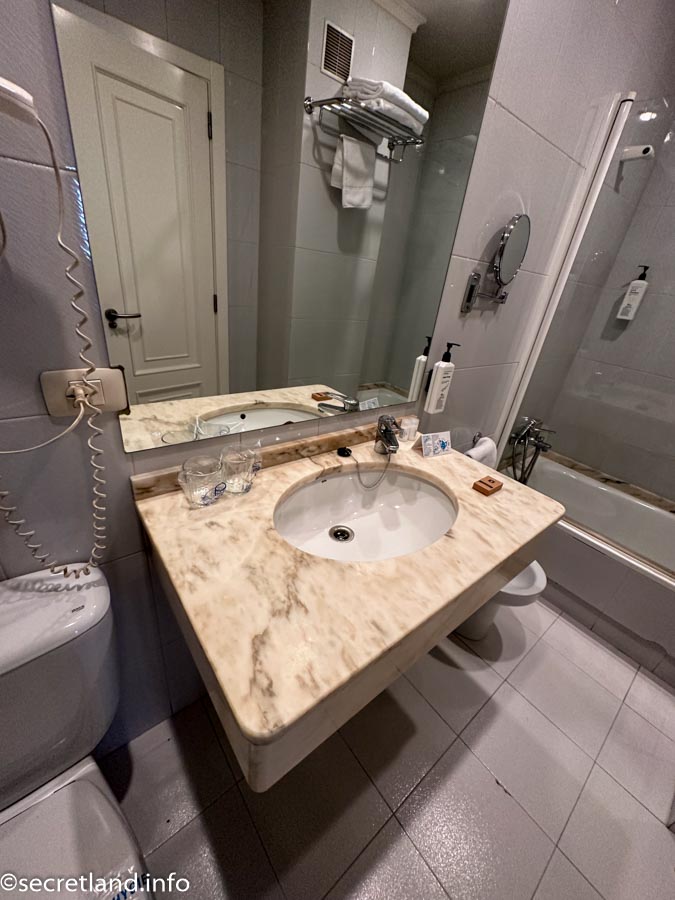 Breakfast is available in the cafeteria and can be included in the price of your stay. However, I couldn't find an option to add breakfast when making my booking.
Menu – breakfasts on top – Desayunos section
You can choose your breakfast from a menu with different options. All the options come with juice, coffee with milk, and a variety of food to choose from. I picked breakfast number three and they brought me tasty pancakes with jam called Croissant a la plancha (Fried Croissant). It cost five euros.
My breakfast number three
Hotel Atlántico is one of the best hotels I stayed at during my trip to Santiago de Compostela. The location is good, and the interior is beautiful and cozy. All the furniture, plumbing, and decorations in the hotel are new. I was very pleased to stay here.