Apart-hotel Smart-Apart in Vinnitsa is a new hotel that offers accommodation in apartments. I really liked the Smart-Apart Hotel – clean, comfortable, quiet, friendly staff, everything is new. The hotel is located in the very center of Vinnitsa. Near the hotel there is a parking and a restaurant of Georgian cuisine «Marani». European Square is a 10-minute walk away. There is no breakfast at the hotel and no elevator. The hotel has apartments as single-double, as well as five and even seven-bed apartments.
I lived in a single apartment on the second floor. The apartment is a small studio apartment with a bedroom, a kitchen and a bathroom.
The room has air conditioning, TV.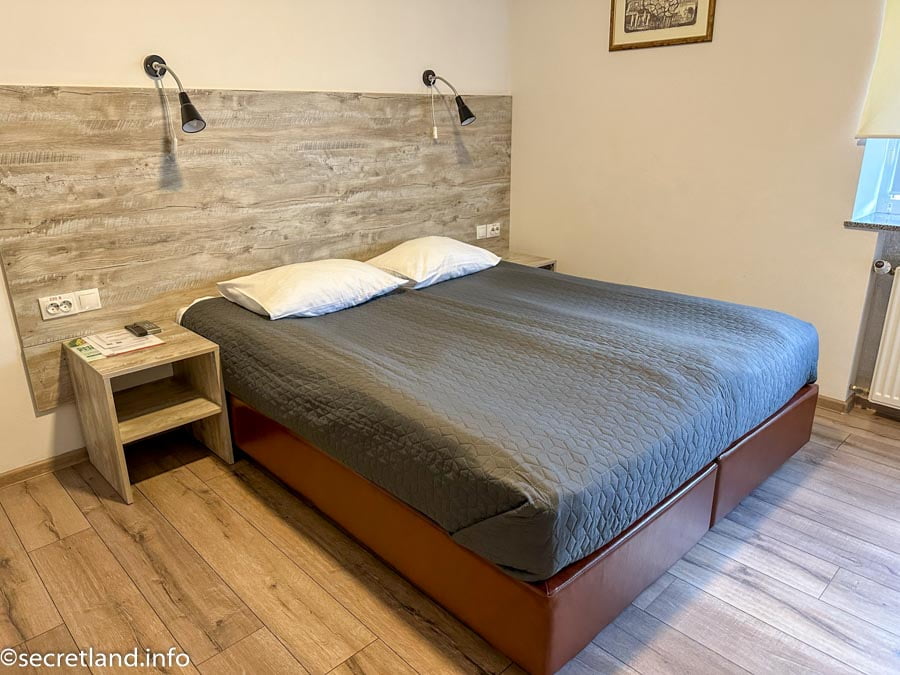 I liked the set table – it's so cute.
Downstairs there is a nice little kitchen. The kitchen has a kettle, an electric stove for two burners with an extractor hood, a sink, various utensils, a microwave. There is also a refrigerator.
Contents of the drawers
Refrigerator is spacious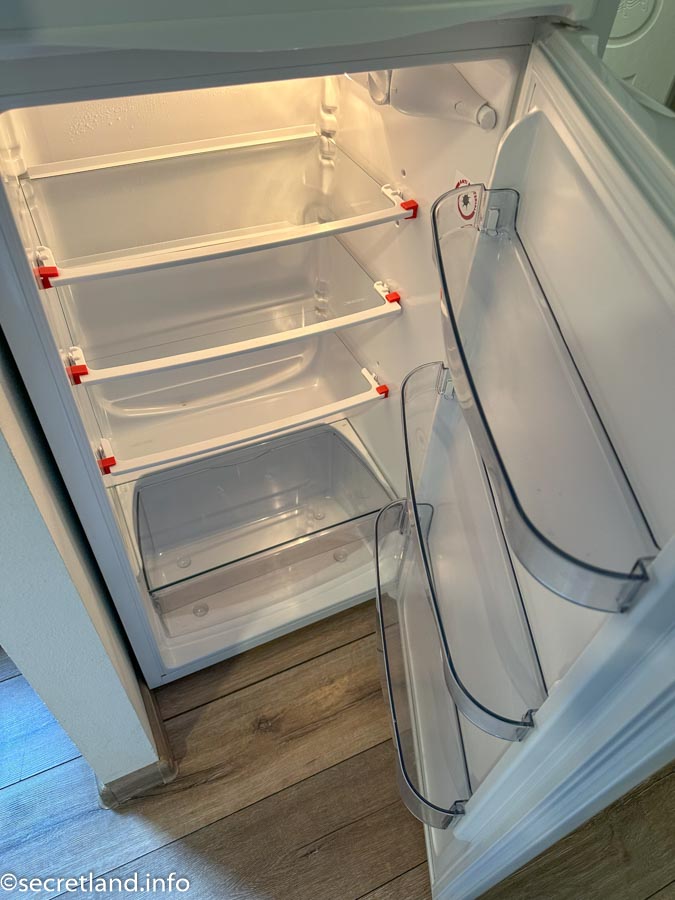 In the hallway there is a closet with a safe, in the closet there were disposable slippers. There is also a shoe rack.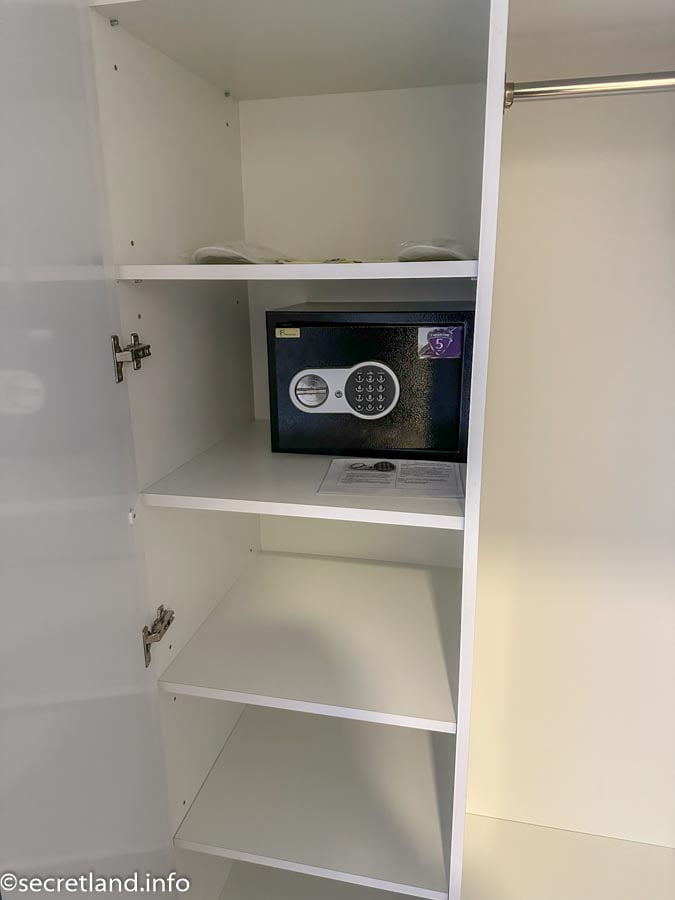 The view of the hallway, on the right – the door to the bathroom. On the left is a wardrobe and a shelf for shoes with a hanger for outerwear.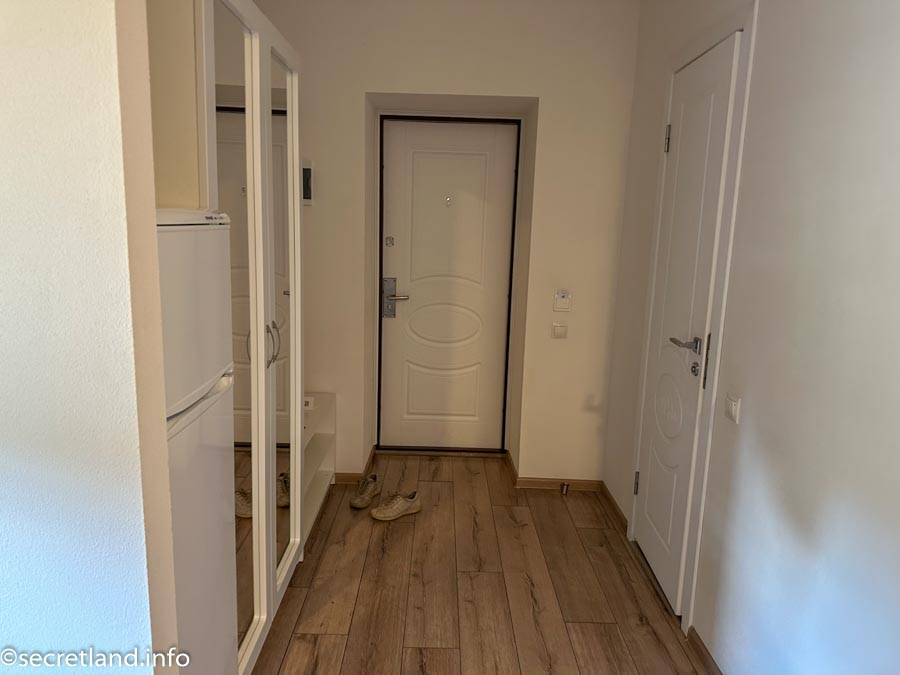 The bathroom is clean and new, plumbing shines. The bathroom has a hair dryer, various hygiene items, soap, shampoo, towels.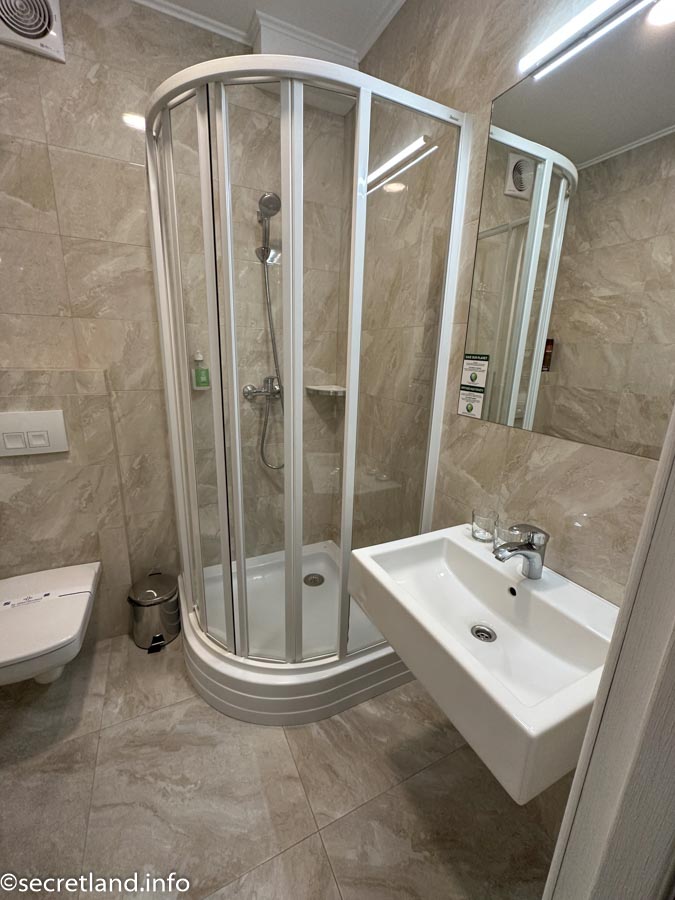 The hotel made the best impression.