The Neamț Citadel is a medieval fortress in the northeast of Romania, located on the northwestern outskirts of the city of Targu Neamt, first mentioned on February 2, 1395 during the campaign of the Hungarian king Sigismund of Luxembourg to Moldova.
The Neamț Citadel was an important outpost for protecting the western border of Moldova and the Eastern Carpathians from the constant territorial expansion to the east of the Kingdom of Hungary. It was one of the most fortified fortresses of the medieval Moldavian state, which played an important role in the general defense system of the country.
In 2007-2009, the fortress was restored and a museum was created in it. 21 rooms were equipped, including a council and court hall, an armory, a prison, a pantry, a dining room, a chapel, etc. In some rooms, the atmosphere of the past, when the fortress was inhabited, was recreated.
Museum website http://mcntn.muzeu-neamt.ro/
Address: aleea Cetăţii nr. 1, Târgu-Neamţ
Opening hours:

10:00-18:00 (April – September)
9:00-17:00 (October – March)
Monday – closed

Ticket price:

adults – 24 лей
children – 6 лей
students, adult group – 12 лей
The Neamț Citadel is built of river stone, rubble stone and greenish sandstone. It was possible to enter the fortress through the gates called "Musatin gates" located in the middle of the northern wall. The entrance to the fortress was carried out through a narrow wooden bridge built on 11 stone pillars. And now to get into the fortress, you need to go through this bridge. Never seen anything like it anywhere.
Here in the Middle Ages was the entrance to the fortress. There were two traps in front of the entrance
Now tourists enter through this entrance
Gallery with views of the surroundings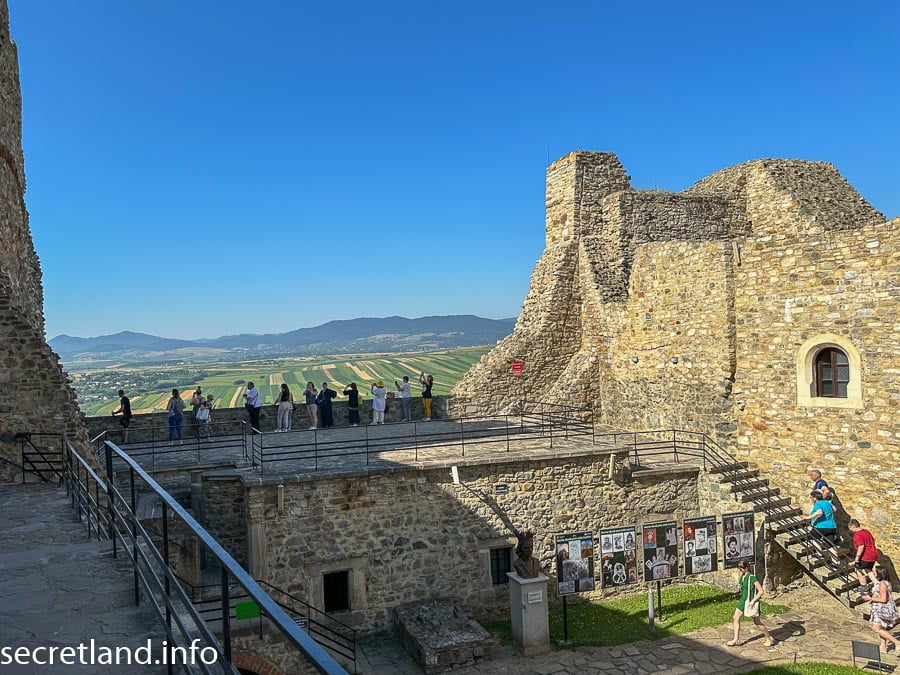 Inner courtyard of the Neamts Citadel, there are museum rooms located here on two floors. Unfortunately, all the inscriptions and stands in the fortress are only in Romanian, there is no English version.
Fortress plan
Prison and four dummies-prisoners
This is the pantry
It's a kitchen
This is a ladies' room.
This is the hall of the headman of the fortress
Chapel of Saint Nicholas
This is a secret room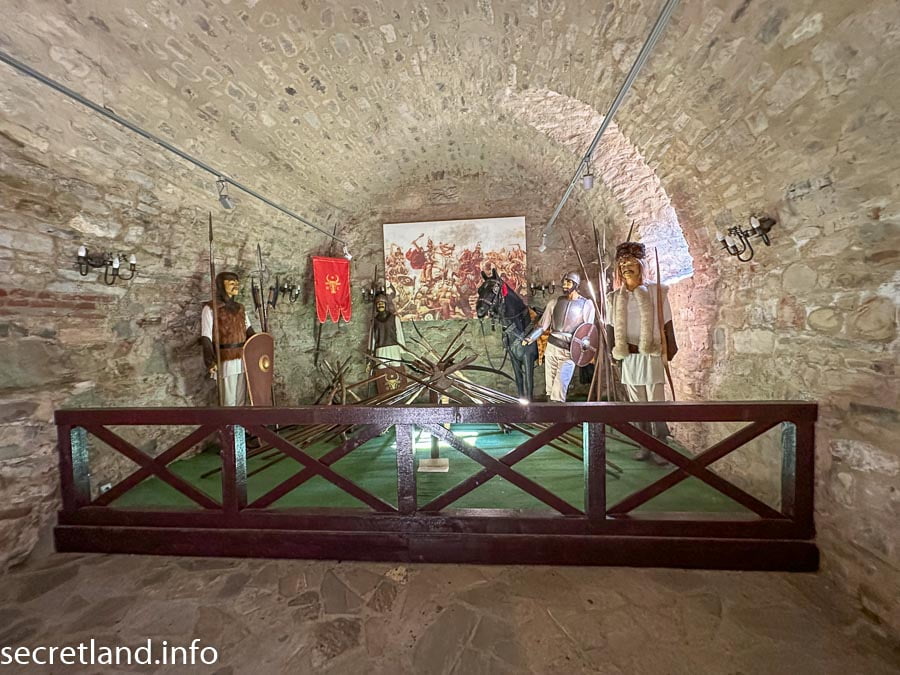 This is the Hall of Council and Judgment
Short video of a walk across the bridge